Week in Review: Lawmakers Discuss Energy, Ethics Bills, District Maps | Chicago News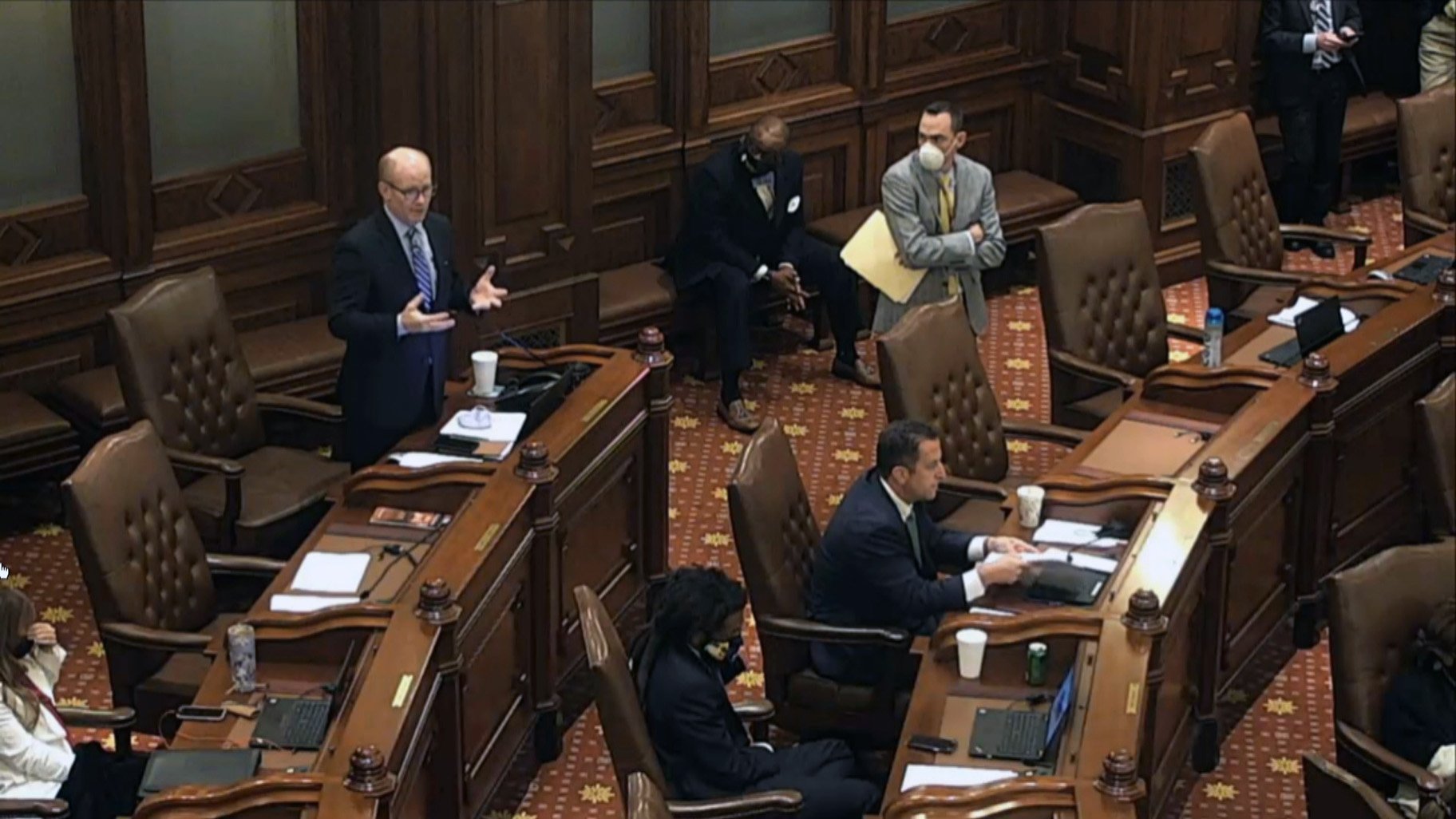 [ad_1]
---
State lawmakers held the second special summer session, discussing the clean energy bill, ethics legislation and the latest district maps. Democrats passed new district maps, which were adjusted after the census data was released. However, Democratic lawmakers have faced strong objections from Republicans and community groups.
The ethics bill failed in the House. It had already been passed by both chambers with overwhelming support in June, but Gov. JB Pritzker sent it back to lawmakers for a "technical drafting error." House Republicans withdrew their support for the bill this week.
As the deadline for Exelon to start shutting down nuclear generators at its Byron plant nears, the latest clean energy bill is still in balance. The Illinois Senate passed the energy deal early Wednesday morning, after the House adjourned. This comes over objections from Governor JB Pritzker and advocacy groups.
City affairs
Ald. Jim Gardiner apologizes for the secular text messages he sent about Ald. Scott Waguespack and Ald's chief of staff. Tom Tunney. Gardiner called the chief of staff at Waguespack a "b —-" alderman and Tunney a "b —-".
The city council's budget season is underway – the budget committee held a meeting on Monday to discuss the impact of COVID on the city's financial recovery. Mayor Lori Lightfoot is expected to present his budget later this month.
Violence in Chicago exceeds incidents in 2020. Homicides and shootings increased by 3% and 9% respectively, according to data from the Chicago Police Department. There have been 524 homicides and 2,344 shootings so far in 2021.
Back to school
Chicago public school students returned to class this week. But the Chicago Teachers Union says the district is not following its COVID-19 safety protocol, including issues with managing student crowds, testing and replacing air filters.
The district said Thursday it needed two more weeks to speed up its COVID-19 testing, Block Club Chicago and Chalkbeat Chicago report. The district is also asking parents to keep unvaccinated students home for at least seven days if they are traveling for Labor Day weekend.
Guests
Little Perri, WVON | @PerriSmall, @WVON
Rick pearson, The Chicago Tribune | @ rap30, @chicagotribune
Dana kozlov, CBS Chicago | @ DanaCBS2, @cbschicago
Hannah meisel, NPR Illinois | @hannahmeisel, @nprillinois
---
Did you miss us? Check out other episodes of The Week in Review.
---

[ad_2]