The RBA needed to act to boost its credibility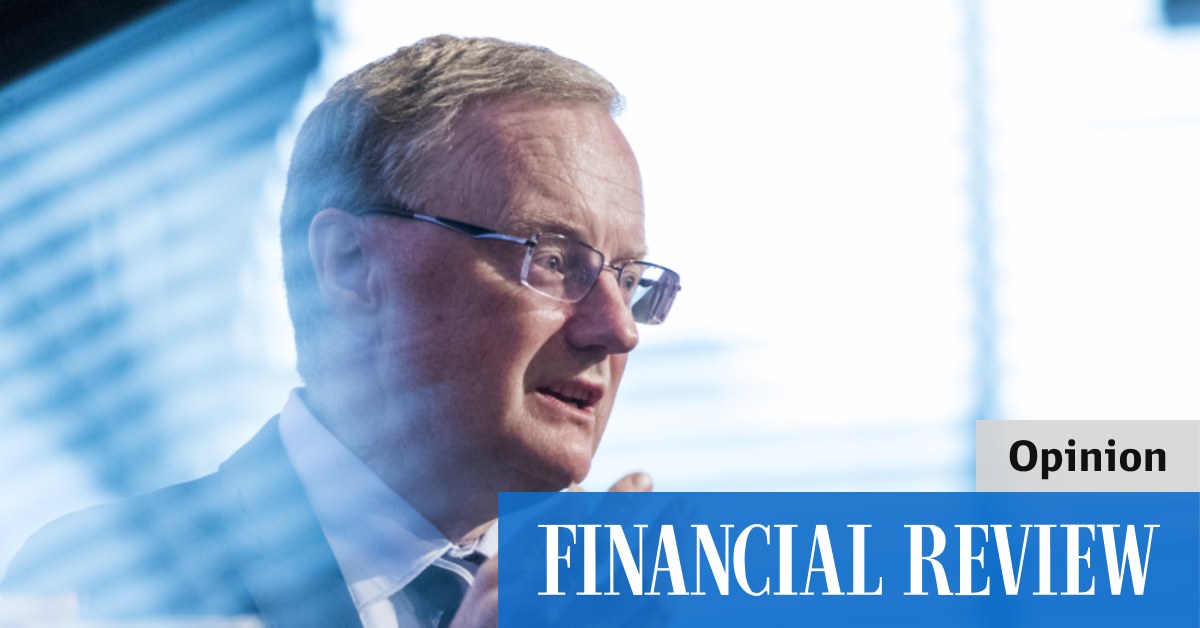 The language of the ad itself was instructive. A key line in Lowe's statement read: "The board is committed to doing what is necessary to ensure that inflation in Australia returns to target over time. This will require a further rise in interest rates over the coming period.
Now that inflation on the high side of the band is the concern, the RBA has acted. This bolsters its credibility as an inflation targeter.
The direction of the board of directors will be crucial. A 25 basis point hike could send an important message, but it alone will not be enough to curb inflationary pressures. The big question is how serious are the inflationary pressures in Australia compared to, say, the United States.
It is worth remembering the logic expounded by former US Treasury Secretary Larry Summers on why inflation began to spiral out of control in the United States. The amount of the stimulus was very large compared to the output gap it was supposed to fill. As Summers said, "I thought if you filled a $30 billion hole with $200 billion in spending [per month]there would probably be a spillover and that spillover would result in inflation.
The United States Fueled More Inflation Than Us
This is why Summers has changed his view on the need for aggressive fiscal policy to combat secular stagnation.
This same argument is not easy to make for Australia. We have spent aggressively during the pandemic, with good results. But I'm not aware of any serious analysis suggesting that we're spending six to seven times the output gap in Australia.
So there is good reason to think that the United States has fueled more inflation than we have in Australia. Of course, other factors come into play than the size of the stimulus versus the output gap, and we'll have to see how things play out.
There has also been a lot of recent commentary about how we are headed back to the old days of high inflation and official interest rates around 7%, as was routine in the 1990s. It also seems unlikely – at least if policymakers get it right.
Clearly there has been a significant decline in the neutral interest rate since the 1990s. Yes, we need to get inflation under control. But we should expect equilibrium rates to be lower than in previous eras.
We have emerged from an extraordinary economic period that ran from the financial crisis of 2008 to the end of 2021. We certainly should not expect the near-zero interest rates that prevailed in advanced economies persist for much of this period.
But, as the massive stimulus spending wears off, neither should we expect the powerful economic forces that drove rates down at that time still not to have an effect. Populations are still aging, and someone can still build a $100 billion company with a great idea, a laptop, and nothing more.
The RBA's key job is to keep inflation within the 2-3% band. For a long time he missed the low side. At one point, inflation was zero for the quarter and 1.1% annually.
The RBA's lack of response has raised serious concerns about its credibility. But eventually he responded by cutting rates. This helped bring the unemployment rate down to 4%. Now that inflation on the high side of the band is the concern, the RBA has acted. This bolsters its credibility as an inflation targeter.
The RBA's decision is also a reminder that central bankers have a pretty tough job. They shoot at moving targets, in poor lighting conditions, with weapons of uncertain effectiveness.
That doesn't necessarily mean we should feel sorry for them. But this means that the institutions themselves must be in good condition. Cultures cannot be insular. Boards need to have people with the right mix of skills. Top talent needs to be nurtured and retained.
These are some of the topics that an external RBA review could address.