The Gap Between Premium and Mainstream Cars Is Closing Fast: HARMAN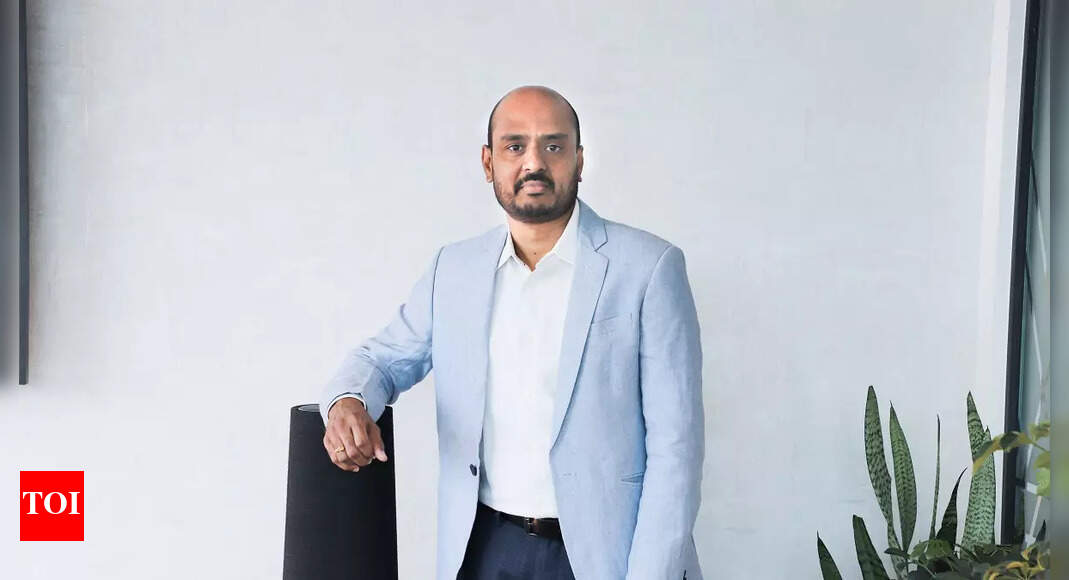 A drastic and rapid change is underway in the automotive industry around the world. Consumer preferences are changing as the younger generation takes a different perspective on mobility. Connectivity takes center stage with green mobility. In such a scenario, how is the industry responsible for making our cars connected and loaded with features, preparing for these changes and what disruptive technology do we envision in the near future. We had a chat with Prathab Deivanayagham, Managing Director, HARMAN India, to find out more.
The automotive industry in India and abroad is witnessing a transition where connected technology is taking center stage. As our cars are now connected to the internet in India, what is the next big thing you expect in the field that will disrupt the market?
The value of the vehicle once measured by its mechanical performance, exterior styling and driving dynamics has now changed. As consumers ambitiously search for new ways to connect to their world, both inside and outside their vehicle, it's no surprise that how they measure the value of a car has evolved into the experience provided according to their needs at all times. Car buyers are paying more attention to how new connected experiences are possible with the technology available inside their vehicle, rather than engine power, cornering capabilities, etc. To grow, the automotive industry must find new ways to adapt to this change or risk being left behind.
With new enablers such as cloud computing, artificial intelligence (AI), over-the-air updates and 5G telematics at the forefront of automotive development, as well as the CASE (Connected, Autonomous, Shared Mobility and Electrification) movement , these recent advances will influence the way consumers experience the automobile and interact with services while driving as we enter the next chapter of automotive innovation. And, it's happening now.
Today's consumers are looking for advanced features like CarPlay/Android Auto, improved user interface through bigger and crisper screens, good connectivity and a full app ecosystem. Features like Surround View Assist and Vehicle Condition Monitoring are also growing in popularity as buyers choose convenience and become more safety conscious.
HARMAN offers an enhanced suite of sensing technologies, helping automakers equip vehicles with Advanced Driver Assistance Systems (ADAS) that allow drivers to keep tabs on the big picture at all times. From Augmented Surround View with multiple cameras, to the driver monitoring system and control units that manage data, HARMAN is working with key technology providers to usher in a new era of connected safety.
How do you think the appearance of electric vehicles will change the face of
HMI
in cars?
Electric cars require fundamental changes in vehicle HMI design. With the arrival of electric vehicles, the HMI, the choice of display technology and the number of screens must be carefully considered. Until electric charging stations become much more widespread and charging times are much shorter, EV drivers will have range anxiety.
As HMI designers, we can help them understand their current range and their options for improving range, whether that means taking different routes that may have more distance or take a little longer time, but they will take less power if they are on low speed roads or have less elevation changes which can impact range. We can help them find out how far the charging stations are from their destination and if they are in use or available. With information on available chargers and their power, we can let them know how long they will need to stay charged to get home without having to stop again. These are just a few examples of what we can do to present important information to EV drivers.
In order to save energy, the HMI must be designed to display the information most relevant to the driver at all times, with the remaining information available at the touch of a button. We find that the HMI is more influenced by the voice command, which leads to a more context sensitive HMI.
What breakthroughs has HARMAN achieved in terms of a digital cockpit solution that would only require one screen? Will the technology soon be seen on a vehicle on the market?
HARMAN has demonstrated single-screen concepts for both infotainment as well as traditional instrument clusters in the past. This in itself is a problem solved thanks to hypervisors, which allow us to ensure that safety-critical information can always be displayed even if there is a problem in the infotainment software. The technology for this exists and it's really about working with our OEM partners to design the interior cockpit to meet their customers' needs and their cost targets. Tesla has been shipping the Model 3 since 2018 which combines the digital cluster and infotainment in a single screen and several other OEMs have also created concepts around it. We'll see more and more of that in the future as well.
The same goes for the display technology selections to deliver optimal power consumption but brilliant brightness and contrast. Reducing the display to a single central display is the first step. We see the future where an AR HUD and a context-aware voice engine will replace all in-cabin displays.
Are there any new products that HARMAN will soon be introducing for mainstream cars? What are HARMAN's geographic expansion plans, in terms of technology and R&D?
The gap between premium and mass markets in terms of feature adoption is rapidly closing. As a result, lately we have started experimenting with high-end features such as larger screens (10″/12″), ADAS (Surround View and Driver Monitoring), Branded Audio and App Ecosystem features, as well as Digital adoption based on Android. Cockpits in the Indian mass market. HARMAN helps OEMs democratize many of these technologies. Our own IGNITE app store, an ecosystem of auto-grade apps, allows OEMs to customize the user experience across multiple car variants and third-party apps made available to end users.
India is one of the best R&D centers for HARMAN Automotive in the world. Over the past few years, we have steadily expanded our engineering teams in scale and capabilities in advanced technology areas such as ADAS and car audio, offering several external in-cab monitoring systems and software audio solutions. These features are also gaining traction in mass markets.
The Indian market is ready for a transition to 5G. At HARMAN, we are in a unique position with our expertise in delivering global 5G programs and our recent acquisition of Savari, which is one of the leaders in V2X technology with a large team based in Bangalore working on multiple products in the V2X space.
We see the trends of augmented and mixed reality, in cars. HARMAN recently acquired Apostera, a pioneer in mixed reality. Apostera's mixed reality solution combines augmented reality, machine learning, computer vision, and sensor fusion in a hardware-agnostic software platform. We look forward to bringing them to market as our customers are ready.
Do you think it is necessary to make car buyers aware of the data collected by
connected cars
with details like who owns this data and what rights do they have over it?
The data collected by the car and the cloud-based systems that are connected to the car are usually owned and managed by the respective OEMs. They control the car manufacturer, the mobile operator or the service provider and most of them obtain the consent of the user and disclose the data collected and how it is used. As such, Level 1s do not stipulate data ownership or privacy policies.