Questions and answers on vaccines: do I have a moral obligation to wear a mask or to be vaccinated?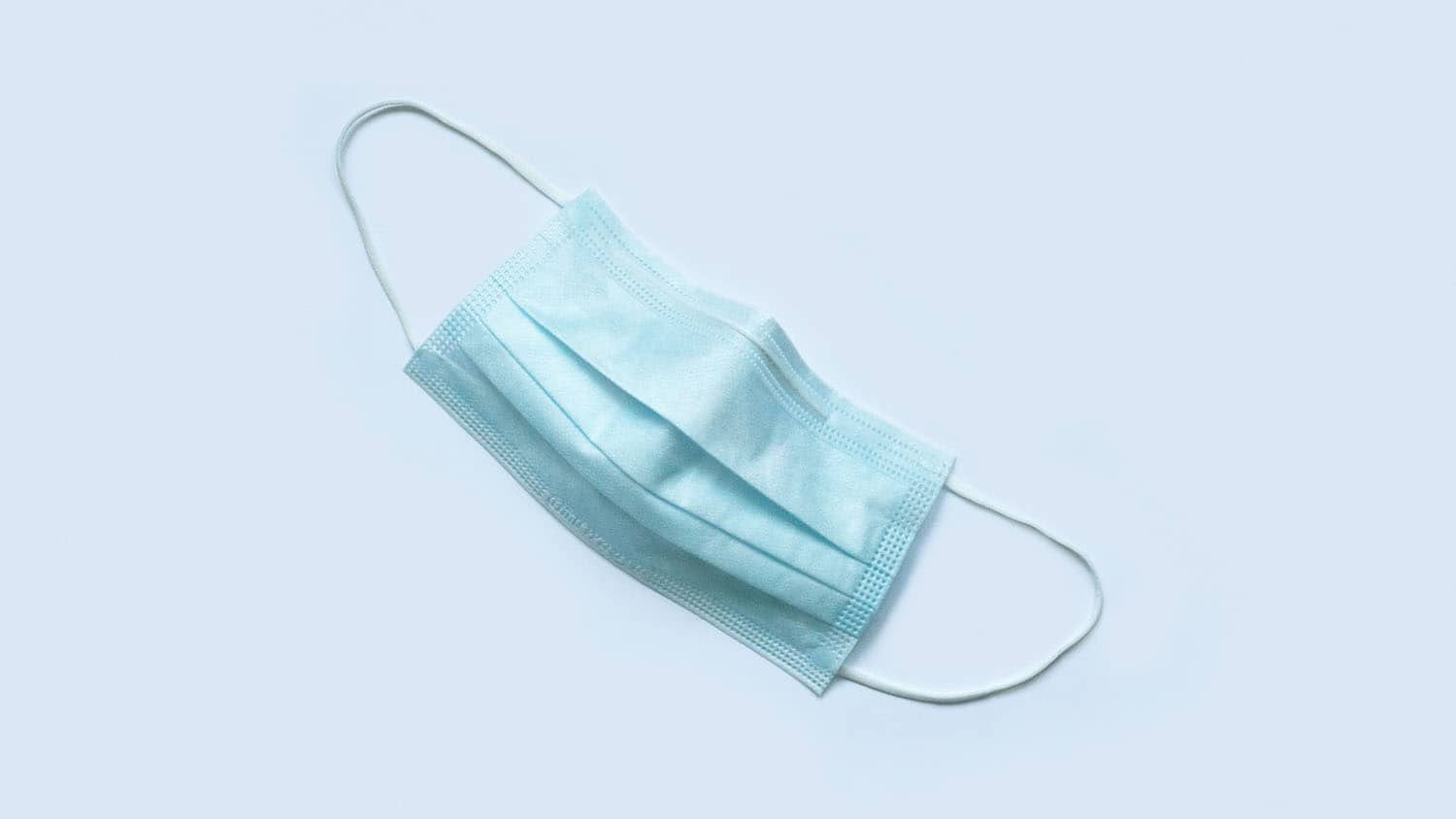 While there has been a lot of talk about the effectiveness of various public health measures against COVID-19, there has been less talk about the moral and ethical issues raised by the pandemic. What are our moral obligations in the face of COVID-19?
To discuss these questions, we reached out to Karey Harwood, bioethicist and associate professor of religious studies at NC State. Harwood's work focuses on ethical issues related to biomedicine and biomedical technologies, as well as how religious beliefs inform our understanding of these issues.
This article is part of a Q&A series in which experts from the state of North Carolina address vaccine questions on topics ranging from safety to manufacturing to distribution.
The abstract: Does anyone have a moral obligation to get vaccinated or wear a mask?
Karey Harwood: Yes, people healthy enough to get vaccinated have a moral obligation to get vaccinated.
In other words, no one is an island. Our immunity to disease is a shared resource that we all have a responsibility to protect. It can be difficult in a strongly individualistic society to find ways of thinking about collective responsibilities. But really, it is not at all strange or radical to think of the responsibilities that we willingly share for the good of the human community. What is strange is how far the Americans have moved away from these ideas. For the same reason it would be wrong to poison drinking water (a shared resource), or to give up all the rules of the road (also a shared resource) while driving, it is also wrong to knowingly endanger our immunity. collective against disease.
A utilitarian argument for universal immunization would say that herd immunity is a valid and defensible goal because it creates the "greater good for the many". Utilitarianism would even tolerate a certain risk of prejudice to a few individuals for the benefit of the greatest number. However, we don't need everyone to get vaccinated to create and maintain herd immunity. People who cannot be vaccinated safely should be granted medical exemption, period. No one asks for a heroic sacrifice. We just need more people to step up. Unfortunately, the goal of herd immunity keeps waning as far too many people refuse vaccination for no good reason. As we all know, this gives new variants of the virus a continuous supply of hosts.
It's remarkable that people were so much more willing to take the risk of trying the experimental polio vaccine in the 1950s – or should I say subjecting their children to trying the polio vaccine – than they are now to taking the. Pfizer vaccine fully approved by the FDA. for COVID-19. The science and safety of vaccines has improved dramatically since the mid-20th century. Why has public confidence not kept pace? I think the answer is complicated. The fear, paranoia, and misinformation surrounding COVID vaccines have clearly affected people's judgment, but the reasons for alienation – a sense of community and shared humanity – run deep.
As for masks, wearing one has seemed like such a small request since the start of this pandemic. We see old black and white photographs of people wearing cloth masks during the 1918 influenza pandemic, going to football games, going about their business. We don't have the impression that these people were protesting angrily against masks and shouting "live free or die". Unless there is a medical reason why a person cannot safely wear a mask, yes, there is a moral obligation to wear one to reduce disease transmission. Despite the cases of violence that have erupted over masks, I have the impression that most Americans, most of the time, have adapted to wearing a mask quite easily. Because that's what humans do – they innovate, adapt, and work together for the good of the community.
AT: Does anyone have a moral obligation to get tested if they have symptoms?
Hardwood : Getting a definitive test result is always a good idea if the disease being tested is communicable and the test to identify the disease is accurate. A false positive or a false negative does not provide any useful knowledge. But knowing for sure that you have strep throat rather than allergies, for example, is crucial information to getting the right treatment and justifying isolating others.
People with symptoms of COVID – which we now know better to recognize – should get tested with the most reliable test (PCR test) because the results (whether positive or negative) provide critically important information. for the benefit of the local population, state, national and global community. Being sick with COVID is not a lonely event. It is contracted with others and can be passed on to others – family members, classmates, co-workers, grocery store mates. People who test positive should inform their relatives, as far as they are able to do this job, and inform their employers or schools. We could and should build better contact tracing and notification systems that share the responsibility and the notification work. I think it would be prudent and fair. But the first step is to test so that steps can be taken to reduce the transmission of the disease.
AT: Does anyone have a moral obligation to tell others if they have been diagnosed with COVID?
Hardwood : With a positive COVID test, there is undoubtedly a quarantine requirement. It's almost unthinkable for a person who knows they are positive for COVID to get on a plane or attend a social gathering, and yet we know it is happening. People have their reasons for believing that their personal priorities trump public health, but such thinking demonstrates appalling contempt for others. Indeed, one can easily imagine a criminal liability for such behavior. [Editor's note: here is an example under North Carolina law.]
As for the obligation to inform others of a positive COVID diagnosis, it depends on the nature of the contact and the nature of the relationship. Notifying people with whom you share a living space, such as family members or roommates, would be mandatory, as would notifying guests at a party you have hosted when you unknowingly fell with COVID. . But call everyone in the conference room where you attended the class? Such an obligation would be burdensome, unrealistic and undoubtedly an erosion of your privacy. It would be best to inform the school and let a team of paid and knowledgeable contract tracers quickly identify and brief those who need to know.
AT: What are the ethics of workplaces requiring vaccination?
Hardwood : Now that the Pfizer vaccine has received full FDA approval, employers are justified in requiring their employees to be vaccinated. They don't ask their employees to do something dangerous or take an unnecessary risk. They are not unduly paternalistic. Requiring vaccination protects everyone in the workplace and reduces the overall spread in the community, thereby protecting vulnerable people who cannot get vaccinated and all children under 12 who are not yet eligible.
AT: In places that require vaccination, there are often religious exemptions. Given your expertise on the relationship between religious traditions and biomedical ethics, what are the theological justifications for these exceptions?
Hardwood : It does appear that people are gullible in what they describe as a "religious" motive for requesting an exemption from vaccination. Some look to religious exemptions as a last resort, when the "personal non-religious belief" exemption is no longer available. There is therefore an opportunity for this use of religious exemption which undermines its authenticity in many cases.
You would expect a group like Christian Scientists to refuse vaccination at all levels, but it is not. Although Christian scientists normally rely on the power of prayer for healing, rather than modern medicine, they recognize their obligations to public health: "For over a century our denomination has counseled the observance of public health authorities and conscientious obedience to land, including those requiring vaccination. Christian scientists report a suspected communicable disease, obey quarantines, and strive to cooperate with measures deemed necessary by public health officials. We see this as a matter of basic New Testament Golden Rule and love ethics. "
In contrast, some white evangelicals have adopted a problematic understanding of moral purity that compels them to avoid what they perceive to be polluting or contaminating medical procedures. It is not difficult to see this fear of contamination in people seeking religious exemptions from vaccination. However, as philosopher Ruth Groenhout observed, Evangelicals' obsession with purity puts them, ironically, "precisely in the position of the Pharisees, the only group of people consistently criticized by Jesus for prioritizing their own moral purity and observance of the finer points of the law on assistance to the needy or care of the sick (Matt. 23: 1-39. Luke 11: 37-54). The New Testament offers little comfort to religious believers who focus so exclusively on their own moral purity that they are ready to see others suffer.
Groenhout goes on to say that in his reading of the New Testament, Jesus "advocated an ethic of service and assistance to all (Matt. 26: 14-39, Luke 22: 24-27, John 13: 1-17), but especially to those who are regarded as his enemies (Matt. 5: 43-48, Luke 6: 27-36) and to the sick and the poor (Matt. 25: 31-46).
So, although people may quote verses from the Bible to explain their desire to refuse vaccination, and they may claim that their beliefs are "sincere," these things in themselves do not constitute a plausible and consistent theological justification for a vaccine refusal.