PCE appeals to the July pre-markets; All Eyes on Jackson Hole – August 26, 2022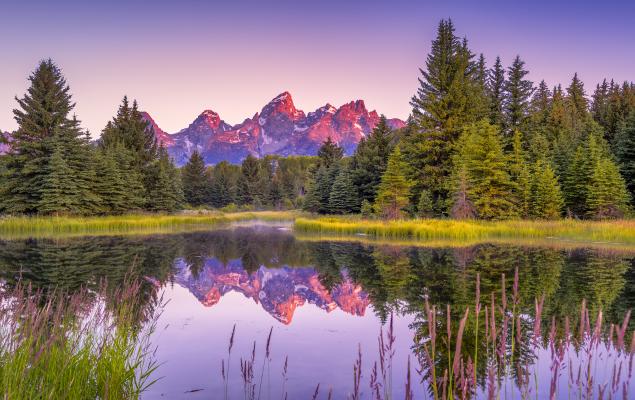 Friday, August 26, 2022
We close out a week of pre-market economic activity with a slew of data this Friday morning, including Personal Consumption Expenditure (PCE) and Advancing Trade in Goods, both for the month of July. After today's opening, we'll hear from Fed Chairman Jay Powell at the Jackson Hole Symposium. Recall here a year ago, Powell asserted his belief that inflation was "transient." What a difference a year makes!
PCE title for July came out at -0.1%, far from the pace of +1.0% observed in June. Basic PCE — excluding short-term volatile prices — is found on the other side of the ledger: +0.1%, below the +0.2% expected and the +0.6% reported in June.
Year after year, PCE headlining fell half a point from +6.8% last print to +6.3% this morning, and lower than analysts expected. However, that +6.8% was the highest year-over-year PCE in 41 years, so there is still some way to go. Basic PCE year after year fell to +4.6% from +4.8% the previous month, with February this year setting the high point of +5.3%.
Nominal personal income is well below expectations: +0.2% versus +0.6%, which was the same reading for June. Nominal consumption expenditure is well above expectations: +0.1% compared to the estimate of +0.5%, and 100 basis points (bp) lower than the +1.1% recorded in June. Month after month, the deflator figure reached +0.1%, slightly above the expected 0.0% and in line with the basic deflatorwhich should have reached +0.2% – and is far from the +0.6% posted a month ago.
That's a lot of numbers to keep in mind. The main takeaway here, however, is that we are seeing inflation falling further – much exactly as the Fed had predicted – even in areas where June was showing more bullishness. In short: this PCE report is good news.
Good enough for the Fed to limit interest rate hikes? It depends on how good your math skills are: is +6.3% = +2%, which is still the Fed's optimal level of inflation? Clearly, the economy needs to tighten further, and that will no doubt include further interest rate hikes from the Fed in September and beyond.
The question, as has been the case for weeks, is whether the Fed will raise rates another 75 basis points or cut them to 50, so as not to overtighten the economy in the near term, especially in view of how well the economy is reacting to the +2.25% rate hikes we've added since early March. It's too early to be sure, but one thing is certain (so far): no one is talking about a 100 basis point rate hike, as some have been before the last two monetary policy meetings of the Fed.
Powell's parsing language sounds like a board game for investment analysts, but we don't know how necessary that is. The Fed as a whole will still be looking at economic footprints ahead; if they continue to please like today's PCE data (pre-markets bounced off the band), we should see 50bps come through more clearly. Otherwise, think 75.
Advancing Trade in Goods for July also performed well this morning: -$89.1 billion was well below the -$98 billion analysts were looking for, and the -$98.2 billion posted in June. The highest trade deficit of all time actually occurred in March of this year: -$125 billion. It's nice to see, especially with rising interest rates, that this important economic number is collapsing especially in the short term.
Questions or comments about this article and/or its author? Click here>>