Natural Gas (NG) Price Futures Technical Analysis – Strengthening above $8.866, weakening below $8.695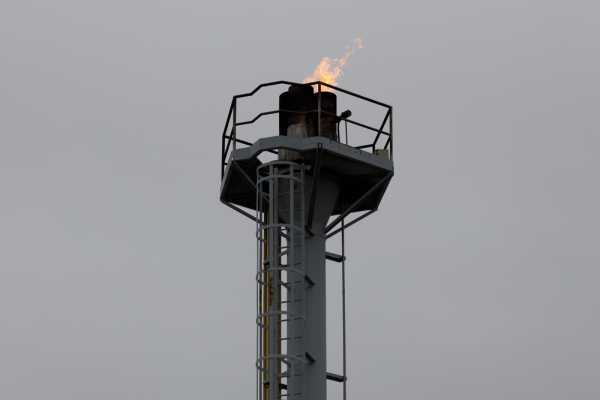 Natural gas futures closed slightly lower on Friday after recouping most of its initial 5% loss. The selling confirmed the previous session's closing price reversal top, fueled by reports of rising production and weaker demand forecasts over the next couple of weeks.
On Friday, July Natural Gas settled at $8.727, down $0.168 or -1.89%. The US Natural Gas Fund ETF (UNG) ended at $29.56, down $0.17 or -0.57%.
The longer-term outlook remains optimistic, but the short-term technical and fundamental situation has weakened. Bearish fundamentals include rising production and warmer temperatures. The short term period covers the next two weeks.
Data provider Refinitiv said average gas production in the lower 48 U.S. states had climbed to 95.0 billion cubic feet per day (bcfd) so far in May, from 94.5 bcfd in April.
The NatGasWeather forecast has cooled down a bit for next week. The service said the period through June 8 appeared to be "mostly comfortable."
July Daily Natural Gas
Daily Swing Chart Technical Analysis
The main trend is up according to the daily swing chart. However, momentum shifted to the downside following confirmation of Thursday's closing price reversal high.
A trade at $7.943 will change the main downtrend. A move to $9.447 will negate the closing price reversal high and signal a resumption of the uptrend.
On Friday, the market stabilized inside a pair of 50% levels at $8.695 and $8.866.
The short-term range is $6.521-$9.447. Its retracement zone at $7.984 to $7.639 is the closest support zone.
Short-term outlook
The reaction of traders at $8.695 and $8.866 will determine the direction of the July natural gas market early Monday.
Bullish scenario
A sustained move above $8.866 will indicate the presence of buyers. If this move is able to generate enough upward momentum, look for a possible retest of the main high at $9.447.
Bearish scenario
A sustained move below $8.695 will signal the presence of sellers. If this generates enough downside momentum, expect selling to eventually extend to the short-term 50% level at $7.984, followed by the main low at $7.943 and the short-term Fibonacci level. at $7,639.
Looking ahead, the Fib level is a potential trigger point for downward acceleration.
Secondary notes
We expect production to remain flat to higher, so weather will become the key variable driving near-term volatility. We are also entering 'spread' season, which means prices could swing either way depending on how the night progresses, and especially the weekend.