Lawmakers, Health Experts and Educators Fight to Protect Back-to-School Children | Local News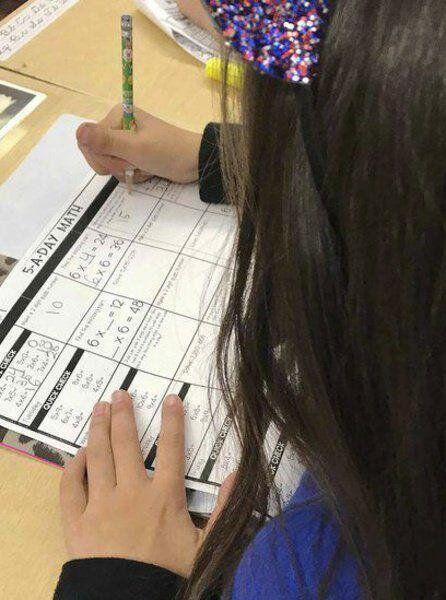 OKLAHOMA CITY – As the school year approaches, lawmakers, educators, and health experts vie for classroom mask mandates and the best strategies to keep children safe as COVID-19 continues to rise spread and hundreds of thousands of children remain ineligible for the vaccine.
State House Democrats, meanwhile, called for a special session on Monday to repeal Senate Bill 658. The measure, which was passed at the end of the session, largely along party lines, prohibits public schools, universities and tech programs from imposing masks on campus for unvaccinated students. – except in the event of an active state of emergency decreed by the governor. It also bans COVID-19 vaccine requirements, including requesting vaccination documents.
"I am completely baffled by how some elected leaders are not only ignoring the exponential increase in COVID-19 cases and hospitalizations, but are actively working to usurp local control when it comes to preventing the spread of this disease. virus and its variants, especially in our schools, "State Representative Jacob Rosecrants D-Norman said in a statement.
The Republican-controlled House did not budge on its request for a special session.
State Representative Kevin West, R-Moore, author of SB 658, said this was done in response to parents who felt they had nothing to say about the policies implemented by their local elected officials during the pandemic.
West also said he had looked at information questioning the overall effectiveness of the masking. This is despite studies from the CDC and others that show a link between mask warrants and a reduction in the spread of COVID-19 cases and deaths.
"I'm not totally ruling out that masks might help, but I don't think that's what we should be counting on," West said. "I think there are a lot of other things we could do. "
He said these include hand washing, social distancing and vaccinations.
On Monday, the Oklahoma Department of Health reported 1,369 new cases of COVID-19, bringing the state's 7-day average to 1,627.
Despite the growing number of cases, Oklahoma health professionals continue to urge schools to open for in-person teaching.
Dr Ashley McAllister, a pediatrician with OU Health Physicians, said the American Academy of Pediatrics recommends that children return to school for social and mental reasons.
"And so, because the vaccine is only approved for ages 12 and up, they recommend universal masking in school to keep your kids safe, as well as their families, because you never know if they live with an immuno-immune person. compromise or someone who is at high risk of getting really sick from COVID, "she said.
State epidemiologist Jolianne Stone said 631,748 children ages 0-11 are not eligible for the vaccine – about 16% of all Oklahomans. She said about 376,215 of them are of school age.
"We remain committed to ensuring that our children can safely go to school in person this fall so that they don't miss a moment of learning or reconnecting with their classmates," Stone said.
She said everyone must work together to mitigate the spread of COVID-19 and urged all people aged 12 and over who return to school to get vaccinated.
"Under Oklahoma law, OSDH and other state entities do not have the authority to enforce the use of masks, the COVID-19 vaccine, or other mitigation efforts," said Stone. "As such, we will not demand compliance with these measures, but rather encourage individuals to assess their level of personal health risk and make decisions based on what they are comfortable with. "
Katherine Bishop, president of the Oklahoma Education Association, said there was "great concern" about the most recent outbreak of COVID-19. She said nearly 645,000 of the state's approximately 694,000 students are unvaccinated.
"That's a lot of kids coming back to school and we want them to be face to face. We want them to be back in person, "Bishop said. "But, making sure we have these safe learning environments is the # 1 priority."
She said the controversial state Senate bill does not prevent schools from implementing successful provisions, including stressing the importance of universal masking and social distancing.
"At the end of the day, the health of our students shouldn't be a political issue," Bishop said. "And so we want to make sure everyone is protected. We want to make sure that all security protocols are in place so that we can stay face to face. What we've learned over the past year is that if for some reason we have to pivot and move on to distance education, we know how to do it. We know how to be effective at it, and we know how to be successful.
In a July 29 open letter to school administrators and school board members, Dr. Dwight Sublett, president of the Oklahoma chapter of the American Academy of Pediatrics, wrote that all political considerations for school COVID-19 plans should begin. through the objective of keeping "students safe and physically present at school".
But he said uncertainty remains over what the next few months will bring.
He noted that the state had the seventh highest number of new daily cases per 100,000 population and that 80% of counties in Oklahoma had "high or substantial" community transmission.
"The importance of face-to-face learning is well documented, and there is already evidence of negative impacts on children due to school closures in 2020," Sublett wrote.
Her group recommends that all students over the age of 2 and all teachers and staff wear face masks indoors whenever possible. This is in part because, as the virus mutates, doctors worry about variants that spread more easily in children, and masks reduce the transmission of COVID-19.
"In the absence of schools capable of monitoring immunization status on a daily basis, universal masking is a simple and effective strategy for creating consistent messages, expectations, enforcement and compliance without the additional administrative burden placed on our teachers," he wrote. .
West, the Moore state lawmaker, said his colleagues continued to wonder how to approach COVID-19.
"All of this is pushing a lot of people in various directions because on the one hand, you don't want the government to say you have to do it, but you don't want the government to say you absolutely can't do it," West said. . "Finding that happy medium is very difficult."
Janelle Stecklein covers the Oklahoma Statehouse for CNHI newspapers and websites. Contact her at [email protected]