Jon Lycett: ethics and life choices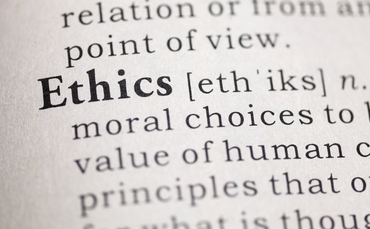 It's not easy to reconcile personal ethics with the lifestyle and purchasing choices we make every day. The burning question is: how do we reconcile personal ethics with the natural desire to look out for our own financial well-being? And is it possible to find a fulfilling middle ground?
What affects the choices we make? Negative media coverage can have serious ramifications for consumer purchases and, therefore, stock valuations. Spotify has spent billions to grow its podcast business and currently has over 3 million titles on its platform. The Joe Rogan Show is the most listened to podcast on Spotify and with an exclusive license to distribute the show, it is a central part of Spotify's expansion plans in a market dominated by big names such as Amazon and Apple.
During a recent podcast, guests shared unquestioned anti-vax views, prompting artists and subscribers to withdraw their support from Spotify in protest. This had a direct effect on Spotify's stock price (and therefore anyone invested in Spotify stock), wiping over $2 billion off its market value. This is a clear demonstration of how consumers can choose to vote with their feet if they disagree with how a company, or platform in this case, behaves and distributes information.
Spotify had no choice but to review the episodes – the platform opted not to remove them, but Joe Rogan issued an apology to Spotify on Instagram and pledged to provide more balance on his broadcast in the future. Have you considered switching from Spotify to an alternative provider due to your own principles?
If so, were you willing to compromise in other areas such as sound quality, cost, or availability? You may have wanted to take a stand, but have your principles outweighed the potential downsides and are alternative platforms like Amazon or Apple really a more ethical choice anyway? Do you have all the facts and how do you quantify your choice? It's a tough call…
What about the automobile revolution? Did you switch to a hybrid to do your part for climate change with the added benefit of saving money on fuel costs? Going all-electric is clearly the ideal goal, but right now you might think they're too expensive and, if you're having heart palpitations when your mobile battery goes into the red, you might decide to delay your purchase. until the batteries and the infrastructure of the car offer more reliability and safety.
Some consumers may have nagging doubts about the ethics of the electric car revolution – are the harsh and dangerous conditions that minors (children in some cases) have to endure in some areas an acceptable price to pay for a reduction carbon emissions?
The devastating invasion of Ukraine by Russian troops led Waitrose and Sainsburys to announce they were withdrawing all 100% Russian-sourced products from sale, while Tesco would not buy products from all-Russian companies . The war is estimated to have killed hundreds of civilians and displaced more than a million people since it began. The choice to shop and invest in supermarkets that have taken the decision to remove Russian products from their shelves to remain united with Ukraine will probably be welcome and more obvious.
Can we assume that new industries behave better than old ones? Oil and gas, big industrials and tobacco companies can be seen as the "bad guys", contributing to the destruction of the planet, while tech start-ups, unicorn companies and other newer ventures are potentially dubbed the "good guys", taking on the world. problems, care about their employees and care about the community in which they operate.
Some would say it's not that simple and all businesses, old or new, will always have competing priorities. Many relatively new companies are created to tick all three ESG boxes and having no historical baggage and a blank canvas surely makes this an easier and more obvious process. It should also be kept in mind that some companies may "game the system", which can contribute to confusion and inconsistency between the different tools used to provide an ESG rating.
That's not to say companies should be singled out – many of us compromise every day. If we stop to think, we might realize that we are buying things or making decisions that go against our principles. The existence and convenience of companies like Amazon can have a devastating effect on Britain's high street and smaller independent businesses, but during lockdown most people would probably admit to being on good terms with their Amazon delivery drivers. The decisions we make in life are based on many things, not all of which fall under the ethical tab.
The world is a complicated place and we as investors are filled with contradictions that can affect our own decisions about what to buy and who to back – that's why we need a guide when making investment choice. The concept of all companies having sustainable and ethical practices is not yet a reality and until that ideal comes, investors need a way to understand and quantify their choices.
Jon Lycett is Key Account Manager at RSMR