Here's why I'm buying retail stocks for 2022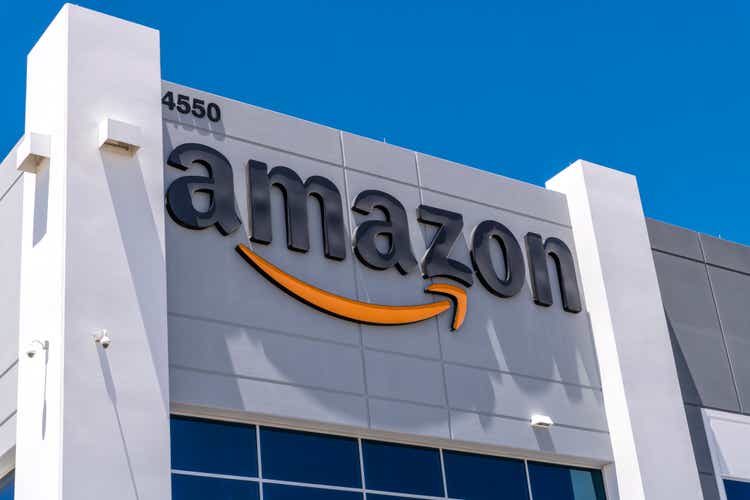 Retail has been left for dead as Amazon (AMZN), Shopify (SHOP) and other e-commerce names continue to grow. I am of the opinion that there are large companies in the retail sector that have been significantly oversold, often simply because they have "retail" in their name.
That said, many old-fashioned retail businesses have been on the way out for years. I don't think you'll find many people offering a bull case for Blockbuster as an example.
However, many retail brands are thriving even in the wake of the e-commerce revolution.
These include companies such as:
TopGolf
Dollar Tree (DLTR)
and target (TGT)
While the "retail apocalypse" narrative is popular and has a grain of truth, the fact remains that more new retail stores opened than closed in 2021.
Think about it: if Amazon is the "retail killer," why would it go out of its way to break into the traditional retail space?
Amazon has several anchors in the physical retail world:
whole foods
Amazon bookstores
Amazon Go
New major Amazon stores
etc.
Amazon understands that around 80% of retail sales will still take place in physical locations. When you really think about it, the vast majority of goods are even better bought in person:
Grocery: Despite the growth of online grocery delivery, nearly everyone still goes grocery shopping. You can see what looks good or choose something hyper specific.
Food: Even with Doordash and Uber Eats, restaurants are making a big comeback post-pandemic because people want to dine with friends and family in person.
High Ticket: You can buy cars online, but most people want in-person assistance with such a large purchase.
Experiential & Social: Even with the new fascination with the metaverse, the fact remains that humans still desire some real-life social interaction. Swimming pools, golf clubs and casinos are even better experienced in the real world.
Clothing: Most of us want to try on clothes in person before buying them.
Luxury Goods: For luxury goods, in-person shopping is part of the experience. People are unlikely to buy a Prada dress online.
As you can see, a large number of retail establishments will exist for many years. But many of them are priced as if they will go bankrupt in a year or two.
For investors who can single out top retail companies, this presents an attractive investment opportunity.
At High Yield Investor, we are currently finding value in three areas of the retail market:
Valuable brands
Retail real estate
Experiential retail
Below, we take a closer look at some of our favorite companies in each of these subsectors:
Value brands
One of the best ways to play in the retail space is to invest in well-known brands. This is how Warren Buffett made much of his fortune with big investments in companies like Coca-Cola (KO), See's Candy and Dairy Queen.
Some of the best brands in retail were already undervalued before the COVID selloff due to the retail apocalypse narrative. When these companies fell another 30-50% during the pandemic, the buying opportunity simply became irresistible.
The one we bought from High Yield Investor is Hanesbrands (NYSE:HBI). Obviously, he owns Hanes, which sells underwear and other clothing. But it also owns several other brands like Champion that have much greater growth potential in the short term:
Hanes is a value brand and one of the market leaders in retail apparel. That's why we think its earnings will continue to be reliable for years to come. It can use the cash flow from its more trusted products and brands to fund potential higher-growth businesses in the future.
Although the stock has more than doubled from its lows, we still believe it is trading below fair value by around 20%, and long-term investors are still getting a good entry here.
Retail real estate
For me, this remains the most exciting opportunity in the retail market. Many commercial real estate properties are still trading for pennies on the dollar as the public is extremely pessimistic when it comes to commercial real estate.
Instead of distinguishing the best commercial properties from the worst, the market has largely thrown the baby out with the bathwater and slashed nearly all retail-related REITs.
As an example, Macerich (MAC) is still being priced 50% off pre-Covid levels, but its Class A malls are generating higher sales than ever. The market thinks all malls are going to die, but in reality the strong ones are getting stronger as the lower quality malls close.
Similarly, Realty Income (O), the leading net rental REIT, is trading down 20% from its pre-pandemic prices. And this despite generating higher than ever cash flow and increasing its dividend in 2021 and 2022.
The market sees net leasehold properties in the same light as malls, but in reality they are mostly very resilient service-oriented properties, like 7/11 convenience stores and Walgreens (WBA) pharmacies:
Realty Income leases these properties to high quality tenants through 10 to 15 year triple net leases with annual rent increases. This business model maintains a very consistent cash flow and steadily increases year after year. Does the reduction of 20% and more make sense? We do not think so. We expect a 30% upside and while you wait you earn a monthly dividend yield of 4.5%. Not bad coming from an A-rated blue-chip.
Experiential retail
At the start of the pandemic, experiential retailers were hit hard. Think cruise ship operators like Carnival (CCL) or movie theater operators like AMC (AMC) for example.
For a time, they suffered massive losses because they simply could not operate their business. But now we are already past the worst and many of these companies are enjoying a V-shaped recovery. This is not really surprising considering that we are still social animals and human nature is very slow to change. .
Despite this, the market is still pricing many companies in this space at deep discounts from pre-Covid levels, as if human nature has changed forever.
One example we like is called EPR Properties (EPR). It owns a diverse portfolio of experiential properties such as cinemas, golf resorts, ski resorts, water parks and also provides debt financing to their operators:
Importantly, it owns these properties and leases them on a triple net basis with 10-year leases, placing the operational risk on its tenants. Additionally, its debt investments typically have the underlying property as collateral.
As a result, its cash flow is much safer than that of the underlying operators. The EPR was also badly hit at the start of the pandemic, but its activity has almost fully recovered to date and its price is still listed at a hefty 30% discount. While waiting for the recovery, you earn a dividend yield of 6.5%.
Conclusion
The tale of the retail apocalypse is thrown around every year, but retail isn't going anywhere. In fact, many retail brands are doing better than ever.
We expect the retail sector to outperform going forward. It is enough to distinguish the "good" distribution companies from the bad ones. Hopefully our examples above have given you some ideas of what we like to look for.
At today's valuations, the retail sector is still selling. But it won't last forever. So start looking for high quality brands that are always trading at bargain prices.