Heart, love and soul: TNT Eats owner finds success the old-fashioned way | Lifestyles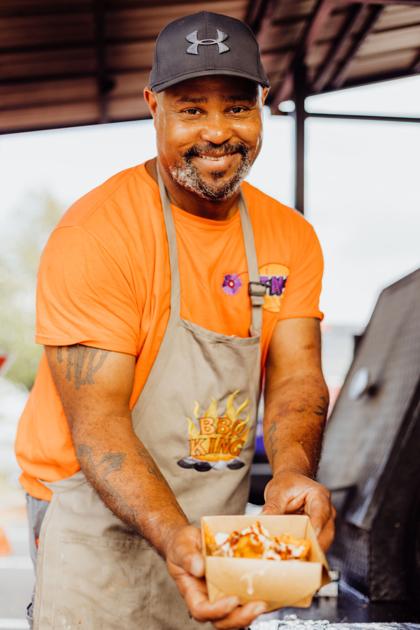 By Darell Mason and Almilcar Valdez
Greg Traylor owns the TNT Eats food truck in Mankato. He is a successful and savvy entrepreneur. He has a lot to say about everything from business ethics to marketing, but everything he talks about is steeped in integrity. He will tell you that his integrity lies in his food, but it also lies in his unconditional support for small, minority-owned businesses. With a family history rooted in depression and a childhood of well-being and poverty, Traylor understands hardship and success.
All of my barbecue skills came mainly from my grandfather. He grew up during the Depression, where food was very scarce. Whatever came in the yard, I don't care if it was a possum or a squirrel, he taught me how to grill it. He would say to me, "Grandson, we are not here to kill the animal just for a nuisance. We're going to eat it from rooter to toter.
I grew up on the east side of Kansas City, Missouri, on welfare projects. I have 10 siblings. Growing up in a project and having all these kids in such a small concrete cell, which we basically grew up in, gave me a really strong exterior. It also gave me a certain type of thing to look forward to because I wanted more for myself.
I found education to be very important, and this was going to be my stepping stone to where I am today. I went to the Minnesota School of Business and took a semester of business management. I haven't been able to get a lot of funding to continue this education, but I think the little bit of college has given me prospects.
To be completely honest, my biggest business failure is not having enough education, enough knowledge of what I was getting myself into. And you know, knowledge is power. I don't care what anyone tells you, knowledge is power.
I feel privileged, and I think being one of the first black-owned businesses in southern Minnesota helps me become a trailblazer. My motto is: I cannot be successful without helping someone else to be successful.
My goal is to make things as easy as possible for everyone who comes to me and wants to get into the barbecue business because I know how difficult it has been for me to get to where I am today. 'hui. I want to make sure that everyone I help does exactly the same for the next person. If we give a helping hand to all of these minority businesses and continue to help them grow, this will be a much better place.
I will continue to live off the morals, integrity and values ​​that my grandparents instilled in me, and this is the same thing that I will instill in TNT Eats. I love what I do and I won't do anything else. Food is my passion, and it turns me on when it's time to cook.
With my wife, Dr Sara Traylor, by my side, anything is possible. With her encouraging me to be the best man and the best husband I can be, I will make sure that everything TNT Eats offers is done with heart, love and soul.