Golden Eagles return to winning column after long break | Sports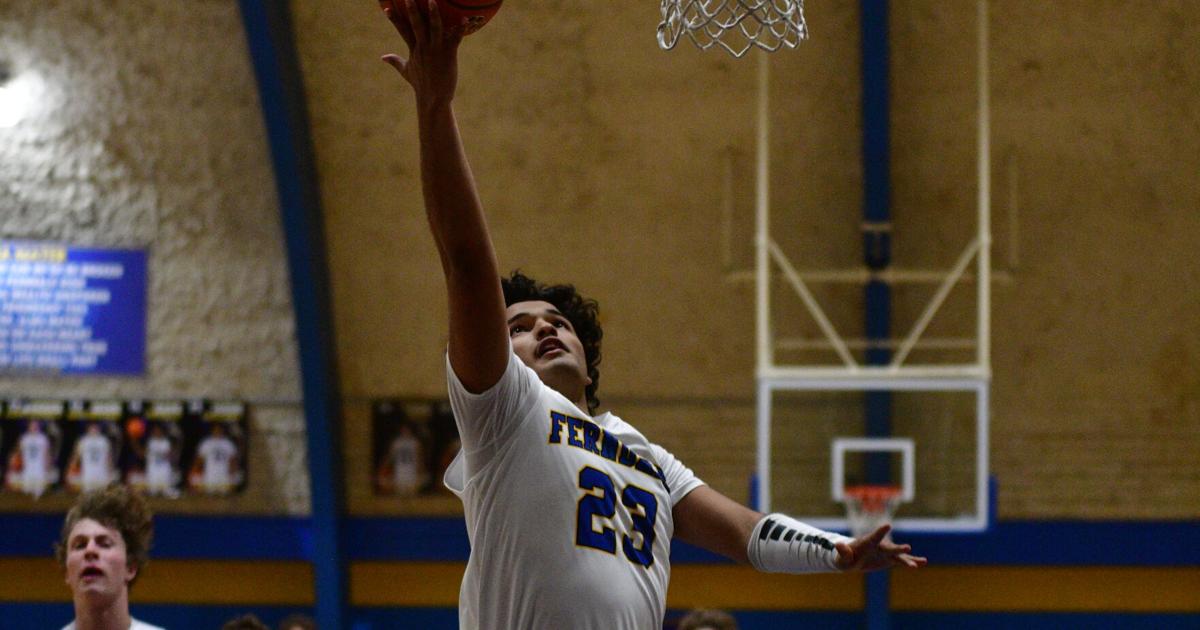 Ferndale builds on solid first quarter, overtakes Sedro-Woolley 76-56
FERNDALE – Although they haven't played since December 21, the Golden Eagles seemed just as in sync as when they gave Lynden Christian a fierce fight to the end.
It was a nearly three-week hiatus with a winter break and canceled competitions against Meadowdale and then Mount Baker. With this big gap between games, it's hard to know what you're going to see on the pitch when you return.
"High school basketball is such an interesting thing because you never know where they're at," said Jason Owens, Ferndale head coach. "Three weeks off, we had no school, [there was] snow, a whole bunch of things. We are not talking about the fact that we are 1-7, we are talking about the fact that we are up against top teams and want to reach a top at the right time.
Now they have a full performance and a win they can discuss for a few days before Meridian comes to town on Monday. It was a good demonstration of the talent of this team.
Ferndale took a solid lead early, entering the second quarter with a 19-5 lead. Senior guard Jesse Sapp scored 9 of his 20 points in the first period alone.
The effective scoring continued into the second, but Sedro-Woolley managed to keep pace. Leading 27-16 at the halfway point, senior goalie Jazen Guillory reversed a three-point shot that beat the clock to reduce the lead to 14.
"I didn't even think I was going to get the ball back," Guillory said with a laugh. "There was like a second when [Sapp] was sent to me so I just had to set it up. I shot it and it looked good, so.
They maintained that advantage, taking a 39-25 lead at halftime.
It was the third quarter that allowed the Golden Eagles to score points. Guillory scored 11 of his 19 points during the period, attacking mostly indoors and converting on tough, contested shots.
"I think my versatility really helps and has an impact on the game, but my teammates do a great job of recognizing my abilities and putting me in the right place," said Guillory.
Ferndale outscored Sedro-Woolley 24-13 in the third, giving them a 63-38 lead going into the final quarter.
The fourth brought the Golden Eagles' more subdued offensive performance, but Sapp kept the pressure on as senior forward Mark Schlichting scored his fourth 3-point of the game to cap his 14-point outing.
It was the only quarter where Sedro-Woolley had the lead, but it wasn't close enough to reduce Ferndale's lead. The Golden Eagles rolled out their bench with about two minutes left, and it was a solid, hard-earned 20-point win for the team looking for a cut in the win column.
To round off the Golden Eagles' remarkable performances, second-year forward Conner Walcker had 7 points while senior guard Luke Wells had 5.
"I feel good that we can compete with any style of play which is essential," said Owens. "For us you have great coaches in the Northwestern Conference so you have to be prepared, you have to be a scout. Luckily, Sedro-Woolley, we were supposed to play on Tuesday, so it gave me four extra days to watch more movies.
Ferndale moves up to 2-7 overall (2-4 NWC) this season and will host Meridian (3-6 overall, 2-5 NWC) on Monday, January 10. Kick-off is set at 7.15 p.m.