Gambit's Jazz Fest Pick: Sunday, May 1 | jazz festival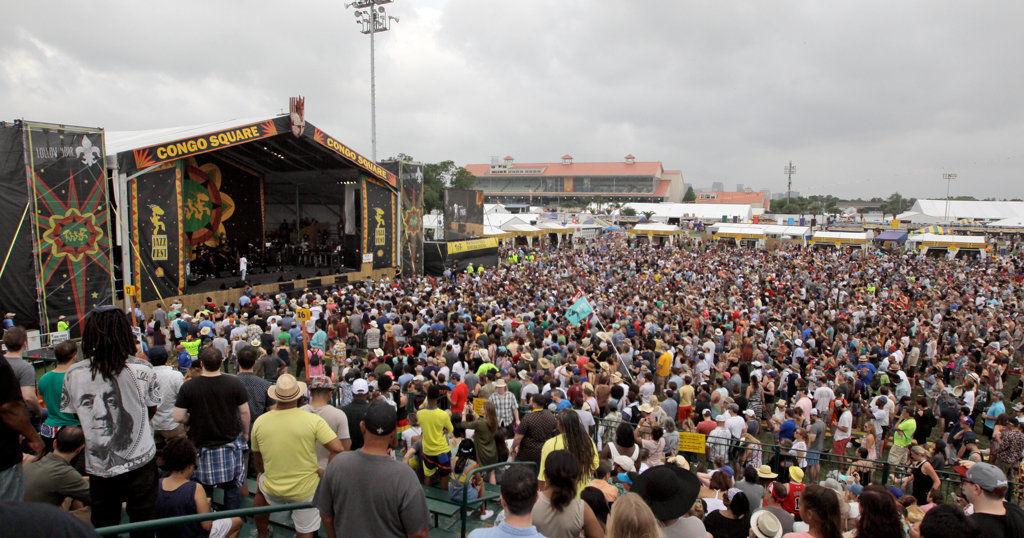 Cafeterias
2:00 p.m.-3:00 p.m. Pavilion of Cultural Exchanges
4:30-5:35 p.m. Sheraton New Orleans Do-Do Workshop
Hailing from East Los Angeles, Las Cafeteras combines their Mexican jarocho, folk and Afro-Mexican influences for an upbeat acoustic folk sound designed for zapateado dancing. The band is driven by Mexican string instruments, including jarana and sharkto guitars, and lyrics or lyrics in Spanish and English. Many songs invoke messages about civil rights, immigrants, and the fight against injustice. The band's most recent album is 2017's "Tastes Like LA".
Tribute to Ellis Marsalis
2:30pm-3:35pm WWOZ Jazz Tent
Ellis Marsalis Jr., patriarch of the Marsalis family, was one of the carriers of culture lost during the pandemic. He was best known as a mentor to his sons' musical careers and as an educator who influenced countless musicians as the founder and director of the University of New Orleans Jazz Studies program. . This tribute features his son Jason Marsalis and a host of pianists, including David Torkanowsky, Oscar Rossignoli, Shea Pierre and Jesse McBride.
Gilberto Santa Rosa
3:40-4:50 p.m. Place du Congo stage
Gilberto Santa Rosa is Puerto Rico's "El Caballero de la Salsa" or the "Gentleman of Salsa". He is known for salsa and bolero music and is one of the best-selling Latin musicians, having released more than 25 albums and topped Billboard's tropical chart a dozen times. He received a Latin Grammy Lifetime Achievement Award in 2021.
Tribute to George Lewis
3:10-4:10 Economy Room Tent
New Orleans produced many talented clarinettists, most notably George Lewis, whose career spanned playing with Bunk Johnson in his early years through his tenure with the Preservation Hall Jazz Band. This tribute features Dr. Michael White, Sammy Rimington and clarinetist and author Tom Sancton, whose memoir "Songs for My Fathers: A New Orleans Story in Black and White" chronicles Lewis' apprenticeship at Pres Hall.
Catherine Taylor
3:50-4:50 p.m. Gospel Tent
Houston-based singer Kathy Taylor focuses on traditional gospel music and launched her solo career after emerging from the Gospel Music Workshop of America, a project of James Cleveland, a founder of modern gospel sounds. Taylor's 2009 album "Live: The Worship Experience" reached the top 10 on Billboard's gospel charts.
Terence Blanchard with the E-Collective and Turtle Island Quartet
4:00-5:15 p.m. WWOZ Jazz Tent
Terence Blanchard made news for the premiere of "Fire Shut Up in My Bones" at the Metropolitan Opera. With his operatic works and film scores, he writes for large orchestras. Here he performs with his jazz-based E-Collective and the award-winning string ensemble Turtle Island Quartet. Blanchard's 2021 Blue Note release, "Absence," featured the two bands in a Wayne Shorter-inspired work album.
Randy Newman
4:10-5:25 p.m. Blues tent
Randy Newman is perhaps best known for the song "Short People", "I Love LA" or "Louisiana 1927", depending on whether you ask someone from New Orleans, Los Angeles or elsewhere. Although born in Los Angeles, he grew up in New Orleans, and the city and the South feature prominently in songs on albums such as "Good Old Boys." For the past few decades he's focused on writing movies, particularly for animated family fare, but he has a deep and diverse catalog to draw from, including many songs turned into hits by other singers.
Charlie Wilson
5:30 p.m.-7:00 p.m. Stage Place du Congo
Charlie Wilson first found musical success with the Gap Band, a 1970s and 1980s funk band he formed with his brothers Robert and Ronnie Wilson. Before the Gap Band disbanded in 2010, Wilson began a solo career merging the worlds of hip-hop and R&B, and worked with everyone from Kanye West to Bruno Mars and New Orleans' Mystikal.
The Avett Brothers
5:40-7:00 p.m. Shell Gentilly Stage
The Avett Brothers broke out of North Carolina two decades ago with a mix of folk, country, rock and bluegrass, and Seth and Scott Avett imbued their concerts with a punk rock energy that made them the one of Americana's fun acts. . For two decades, the band's studio output evolved in a more polished pop direction. In 2020, the band returned to their series of Gleam EPs and a more stripped down sound on the third installment.
The legendary Count Basie Orchestra
5:45-7:00 p.m. WWOZ Jazz Tent
Pianist, composer and bandleader William James "Count" Basie led his renowned orchestra for 50 years, and it was one of the most popular bands of the swing era. It continued to win awards and attract fans – long after Basie's death in 1984. The current lineup still boasts many musicians hired by Basie. Trumpeter Scotty Barnhart currently leads the group, and this performance also includes vocalist Carmen Bradford.