False positive reviews; Low quality guidelines; and CDC Reorg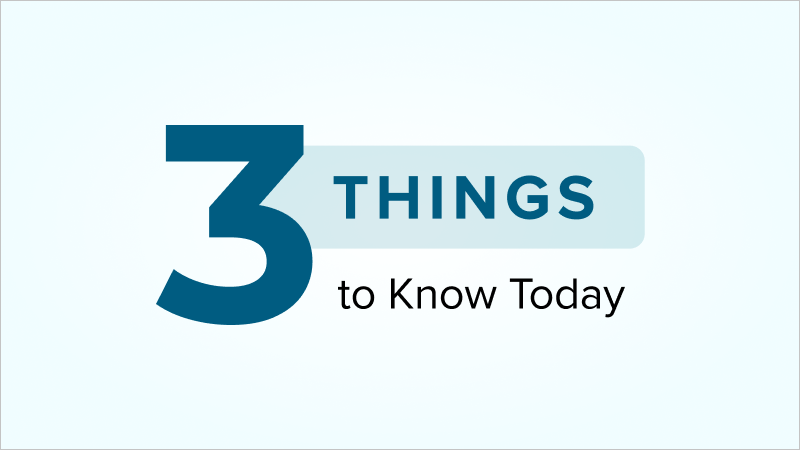 Doctors are using fake positive reviews to drive business
A former federal government investigator has discovered doctors are using fake online reviews after her personal experience with a new doctor was far worse than what patients had indicated on review platforms.
Trade Review: Kay Dean's personal investigation found that reviewers on doctor review platforms were part of a Facebook review group, where organizations provide services in exchange for positive reviews.
More distrust: At a time when levels of distrust of science and healthcare professionals were at record highs, 84% of patients use online reviews to rate a doctor.
"I think there's an erosion of business ethics because cheating is rewarded. You can't compete in an environment where your competitors are allowed to rack up lots of fake reviews while you're still trying to fill chairs in your business," Dean said.
Existing guidelines on monkeypox are almost all of poor quality
Guidelines for the treatment of monkeypox are scarce amid the growing number of cases in the United States, and much of what is available is of poor quality, according to a new systematic review.
Bad quality: Much of the advice found in the review was vague, contradictory, and lacking in information regarding the care of high-risk populations, such as children.
Living Guidelines Approach: The authors conclude that there is an urgent need for research into disease treatment and prevention and recommend a living guideline approach that allows for updates as new evidence emerges.
Currently in the United States, there were 12,689 confirmed cases as of August 16.
Walensky, citing botched pandemic response, calls for CDC reorganization
Rochelle Walensky, MD, director of the CDC, called for a structural reorganization of the agency during a meeting with senior executives yesterday, according to The New York Times.
Confusing and overwhelming: Walensky said the CDC has not responded quickly to the coronavirus pandemic. The agency's response was also described as "confusing and overwhelming" regarding messaging and mitigations.
"For 75 years, the CDC and public health have been preparing for Covid-19, and in our big moment, our performance has not reliably met expectations. My goal is a new culture of public health focused on the action at CDC that emphasizes accountability, collaboration, communication and timeliness," Walensky said.
Welcome change: Details of the reorganization plan have not been released, but the change has been welcomed by at least two dozen senior executives and outside public health experts.
Kaitlin Edwards is a New York-based medical writer. You can follow her on Twitter @kaitmedwards. For more news, follow Medscape on Facebook, TwitterInstagram and YouTube.