Editorial: The Difference Between "Ethics Violation" and "Bad Business for Charleston" | Editorials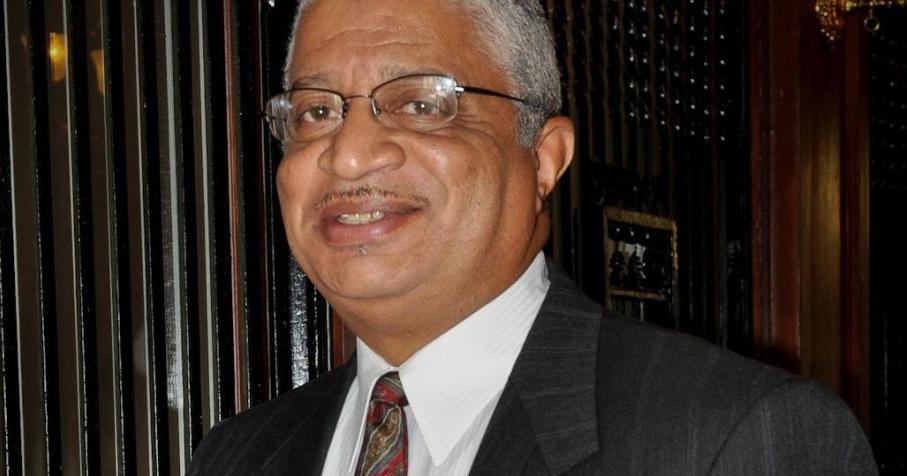 An unusually heated altercation erupted last month when Charleston Councilman Keith Waring accused the mayor of being unethical for participating in the purchase of municipal land involving one of the co-workers of his son's work. Mayor John Tecklenburg is able to defend himself, but given the seriousness of the allegations, it's important to realize he's right: State law does not require an elected official to recuse himself in a situation like this. -this. And we don't think it should be, because it's not a situation the mayor could benefit from – or even his adult son could benefit from.
There's nothing wrong with wondering if the purchase of 11 Cunnington Ave. is good business for the city. Indeed, if board members have concerns about this, it is their job to raise questions. But there's a difference between "It's not a good deal for the city" and "You're unethical and may be breaking the law for discussing it."
Of course, arguing against the merits of a proposal is often harder than simply slandering a supporter's integrity: it forces you to contribute facts rather than juicy feelings and innuendo. And sadly, this isn't the first time Mr. Waring has resorted to that easier, more explosive "You're unethical" line of attack.
For example, a decade ago he questioned the ethics of city council member Rodney Williams for arranging a meeting between city staff and a local construction company. Mr Williams said he was helping a constituent but still reported the incident to the state Ethics Commission, whose lawyer looked into the matter and concluded that Mr Williams didn't have to take advantage of the meeting, so that wasn't a problem.
Five years ago, Mr Waring questioned whether Mayor's adviser Josh Martin had acted correctly in communicating and negotiating with the company chosen for West Ashley's revitalization plan, but Mr Waring never provided evidence of wrongdoing.
Mr Waring was also part of an unnecessary and politically motivated side show in 2019 that questioned the mayor's spending habits, including a decision to spend $10 more – that's right: a total of 10 $ – to include his wife's name and contact information on his business cards. This shameful episode cost taxpayers approximately $52,000 to investigate and required the mayor to reimburse $2,700 for the use of a municipal take-out vehicle.
In 2016, when Mr Waring was trying to persuade his colleagues to facilitate the City Council's reversal of its planning commission's recommendations, he joined those raising baseless concerns that some planning commissioners had conflicting interests because they worked for non-profit organizations that representatives have spoken about before. the Commission. Here again, a political argument disguised as an ethical argument.
And now we have Mr. Waring's accusations that Mr. Tecklenburg has an ethical obligation to recuse himself from a discussion about the city's purchase of 11 Cunnington Ave. because the company that owns it is itself co-owned by a man who is a real estate agent. partner with the mayor's son (who has no stake in 11 Cunnington). Mr. Tecklenburg rightly disagreed and was supported by the city's company attorney.
But that was not enough for Mr Waring, who said: "The mayor doesn't think he has a conflict. I think he has a conflict. It's a matter of opinion, but his son's girlfriend will benefit from this contract if it materializes. This should be disclosed to the whole board. In fact, it's not a matter of opinion; it is a question of law, and Mr. Waring's interpretation of the law is incorrect. But even if you want to go the way of opinion and just pretend it doesn't look good, Mr. Waring himself hasn't gone the way he's asking the mayor to go: Mr. Waring has not publicly disclosed his list of clients or business associates who have dealt with him or his family members. Neither man is required to do so; those who think it's wrong should urge their state lawmakers to toughen up our ethics law or else urge the city council to write its own tougher disclosure requirements.
At best, Mr. Waring can believe that he is simply raising important questions to ensure that the conduct of city officials is not only ethical, but also like everyone else. At worst, he challenges the ethics of his colleagues for his own political gain. And it not only undermines public trust in government, it also makes it harder for council members to work together.
Absolutely, he and other board members should raise objections when they see what looks like unethical or illegal behavior; but before doing so publicly, they should either familiarize themselves with ethics law or find an expert at the state ethics commission or elsewhere to help them understand where the limits lie. And if – as in cases like this – there is clearly no violation of the law, they should focus on matters that are really a matter of opinion, such as whether the underlying proposition is in the interest of the city. After all, that's the most important question, and one that isn't necessarily answered by intimidating someone to back out of the discussion.