Delta Variant Rattles Monday Pre-release – July 19, 2021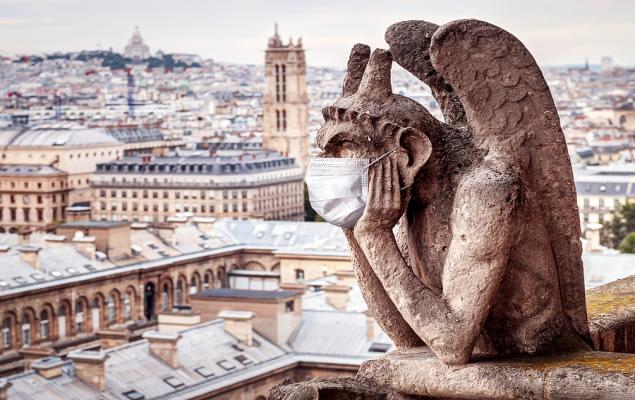 Monday July 19, 2021
The markets are down sharply to start a new week of trading. After starting to test new all-time close highs earlier this month, we follow last week's trading decline with a sharp drop: the Dow -475 points, the S&P 500 -50 and the Nasdaq -125. . These numbers, however, are at their lowest for the pre-market session; maybe the hangover is clearing up?
Reports of new Covid-19 outbreaks in several pockets of the United States – all of which are vaccinated well below the 70% target – combined with a highly infectious Delta variant have disrupted the narrative that the Grand Reopening is ready to start full throttle. Companies looking to recover from pandemic-level challenges – such as United Airlines (UAL – Free report) , Royal Caribbean (RCL – Free report) and Exxon Mobil (XOM – Free report) – are all down sharply.
Covid cases have flourished again to 30,000 new cases per day, largely due to this Delta variant making its way through areas of the country where masking and vaccinations are less popular. Cruise ships, for example, will not fill their ships with people carrying and spreading a potentially fatal disease – more than 600,000 Americans have already succumbed to Covid – and businesses and stock prices fall as a result.
More important questions then arise in the minds of investors: have we already reached a peak of growth? Are we going back down? Will the Fed's asset purchases and near zero interest rates go with us indefinitely? How quickly do we go from worrying that our economy is growing too quickly to worrying that everything is drying up? This is the world in which market players live today.
In addition to companies like United reporting earnings this week, we are also expecting results of Netflix (NFLX – Free report) , Johnson & Johnson (JNJ – Free report) , Intel (INTC – Free report) and Twitter (TWTR – Free report) . We also see economic reports such as housing starts / building permits, the manufacturing and services PMI, and of course new jobless claims pending on Thursday. Hopefully we can catch our breath and move forward this week.
Questions or comments about this article and / or its author? Click here >>