COVID-hit tech company Miaoli reallocates workforce to maintain production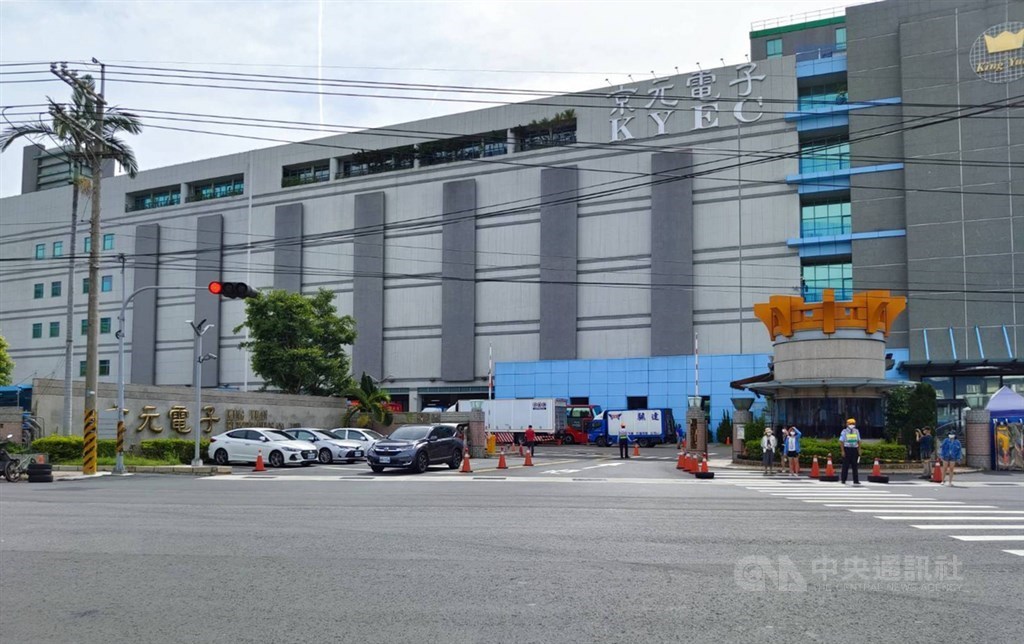 Taipei, June 7 (CNA) King Yuan Electronics Co. (KYEC) said on Monday that its operations in Miaoli County are still ongoing, despite some cluster infections of COVID-19 at its factories there, as it has reassigned its workforce since thousands of its foreign migrant workers were suspended last Friday.
While production has declined to some extent, production continues at KYEC factories as local workers have been reassigned to fill the void, the integrated circuit testing and packaging services company told CNA on Monday. .
The company said it would need time to carefully assess the impact of the production cut on its June sales revenue and will provide details as soon as possible. In the meantime, KYEC said, it hasn't lost any customers or orders.
KYEC's top customers include Intel, Qualcomm, MediaTek, Nvidia, STM, Xilinx, Novatek Microelectronics, Will Semiconductor, Renesas, Robert Bosch, Winbond and Murata, according to data from the company, which employs more than 7,000 people, including some 2,100 migrant workers.
On June 4, KYEC suspended the 2,100 foreign migrant workers at its factories for 14 days, after a cluster outbreak of COVID-19 infections was reported at its factories in Zhunan County in Miaoli.
As of Sunday, more than 130 workers at the KYEC plant had been confirmed as cases of COVID-19, of which 65 were new infections reported that day, according to the Miaoli County government. He said 55 of the new cases were migrant workers and the remaining 10 Taiwanese.
The Central Epidemic Command Center (CECC) reported that a total of 206 cases, including 180 migrant workers, were confirmed in cluster infections on Sunday at three different tech companies in Maioli.
As a result, the CECC said, migrant workers from the three companies considered high-risk will be required to self-quarantine at government-designated centers for 14 days, while the rest will be required to self-quarantine at home, all with remuneration.
In the first quarter of the year, 34.9% of KYEC's total revenue came from its silicon wafer testing service, while 41% came from production testing and 20.5% from packaging.