BBB Torch Awards for Ethics Announced | Community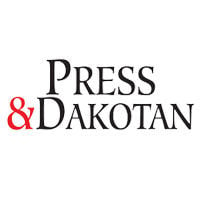 After a two-year hiatus due to the COVID-19 pandemic, the Better Business Bureau Awards are back with a new name and a streamlined digital application process.
The BBB Torch Awards for Ethics, formerly known as the BBB Integrity Awards, will return to honor businesses and charities located in Metro Omaha, Southwest Iowa, the Kansas Plains and South Dakota on September 21, 2022.
"We are delighted to showcase the organizations that best exemplify the highest ethical standards," said Jim Hegarty, BBB President and CEO. "This will be our 25th year of spotlighting those who make such positive contributions to our communities. The Torch Awards for Ethics embody BBB's mission to advance market confidence. We look forward to celebrating with all of the winners of these important awards.
Businesses and charities in Metro Omaha, Southwest Iowa, the Kansas Plains, and South Dakota that have operated under the same ownership for three or more years and have an "A" rating with the BBB are eligible to apply. Independent panels of judges from the business, academic and charitable fields will select the winners. The application deadline is April 29, 2022. Unlike other awards, the Torch Awards for Ethics focus on demonstrated ethical business practices, rather than a company's growth, profitability, or popularity.
In addition, BBB presents a new simplified application. This simplified form, which must be completed online, will make it easier for you to demonstrate the best of your organization. Workshops will be held through March to help those interested in the application process. It is strongly suggested that someone from your company attend one or all of them. Participation greatly facilitates the application:
• Friday, January 28 — 8-9 a.m.
• Friday, February 25 — 8-9 a.m.
• Friday March 25 — 8am-9am
These workshops will be held virtually until further notice. Contact Josh Planos, BBB Director of Public Relations and Communications at [email protected]inc.org to reserve your place at a workshop.
"We believe celebrating the best in our service area makes us all better," Hegarty said. "Please take this opportunity to honor the work of your team by applying for these awards."
Award categories include:
• Companies with 1 to 4 employees
• Companies with 5 to 10 employees
• Companies with 11 to 24 employees
• Companies with 25 to 99 employees
• Companies with 100 to 349 employees
• Companies with 350 to 499 employees
• Companies with more than 500 employees
• Charitable organizations with 1 to 24 employees
• Charities with more than 25 employees